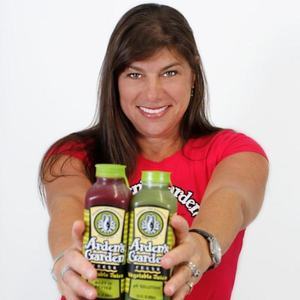 Leslie Zinn
Special guest
Leslie Zinn is the co-founder and CEO of Arden's Garden - a cold pressed juice, smoothie, and vegan foods company on a mission to cultivate an oasis of health and wellness. Arden's Garden started in Leslie's mother's (Arden's) kitchen in the early 90's. Today the team has grown to roughly 150 employees, and you can find Arden's Garden in nearly 900 stores across 7 states. Leslie was once the top ranked gymnast in the state of Georgia and almost went to medical school before teaming up with family to start Arden's Garden. Leslie holds a degree in Business, Markeing, and Management from Georgia Tech.
Leslie Zinn has been a guest on 1 episode.
January 4th, 2019 | Season 2 | 45 mins 31 secs

b2b, b2c, business, ceo, entrepreneurship, founder, interview, investor, small business, start a company, startup, technology, work

In this (juicy) episode, we chat with Leslie Zinn, CEO of Arden's Garden, about building a health oasis, finding a balance between money and mission, and what to do when it seems everything is falling apart.