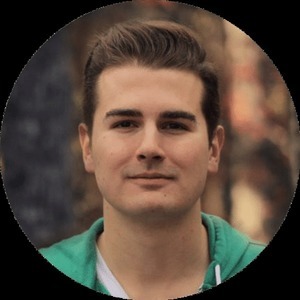 Daniel Porada
Special guest
Daniel was born in Reno, Nevada, where he spent the first 14 years of his life quietly reading anything and everything that he could feasibly get his hands on – in fact, he used to purposely get in trouble with the teacher every day so that he would be kept inside from recess and could finish his books in peace. Daniel holds a B.A. from Columbia University in Neuroscience and Behavior. His interests include, predictably, anything and everything related to the brain and its function, specifically with regard to memory, consciousness, and the biological underpinnings of the human experience, music production and violin (both classical and bluegrass), PC gaming, tennis, abstract expressionism, piña coladas, and getting caught in the rain. Rather than pursuing academic science like his parents, Daniel hopes to use and further develop his knowledge of neuroscience to generate products with high practical consumer value which will also help to advance the field of neuroscience as a whole.
Daniel Porada has been a guest on 1 episode.
February 4th, 2019 | Season 2 | 35 mins 28 secs

b2b, b2c, business, ceo, entrepreneurship, founder, interview, investor, small business, start a company, startup, technology, work

In this episode, Shannon chats with Charles and Daniel, co-founders of Synapse, about taking an idea to physical scaled product in one of the most competitive industries, beverages.